Difference between revisions of "Mt. Gox"
Line 7:
Line 7:
 

|owner=[[Mark Karpeles]]

 

|owner=[[Mark Karpeles]]

 

|parent=[[Tibanne Ltd.]]

 

|parent=[[Tibanne Ltd.]]

 
+
 
+
 
+
 
+
 
+
 
+
 

|pairs=USD/BTC<br/>EUR/BTC<br/>CAD/BTC<br/>GBP/BTC<br/>CHF/BTC<br/>RUB/BTC<br/>AUD/BTC<br/>SEK/BTC<br/>DKK/BTC<br/>HKD/BTC<br/>PLN/BTC<br/>CNY/BTC<br/>SGD/BTC<br/>TBH/BTC<br/>NZD/BTC<br/>JPY/BTC

 

|pairs=USD/BTC<br/>EUR/BTC<br/>CAD/BTC<br/>GBP/BTC<br/>CHF/BTC<br/>RUB/BTC<br/>AUD/BTC<br/>SEK/BTC<br/>DKK/BTC<br/>HKD/BTC<br/>PLN/BTC<br/>CNY/BTC<br/>SGD/BTC<br/>TBH/BTC<br/>NZD/BTC<br/>JPY/BTC

 

|website=https://mtgox.com

 

|website=https://mtgox.com
---
Revision as of 20:55, 14 March 2015
Mt. Gox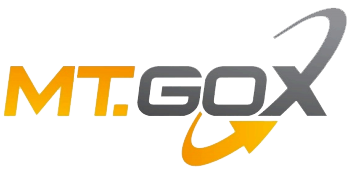 Mt. Gox
, called "Mount Gox" or simply "Gox", was the most widely used bitcoin
currency exchange
market from its inception to late 2013.
[1]
The market was closed February 25, 2014.
A registrant on Mt. Gox had at least two sub-accounts: one for bitcoins (BTC), and one for fiat currency. Bitcoins were bought using funds from the trader's fiat account, and the proceeds from the sale of bitcoins were deposited into the same account. Trading always involved bitcoins as trading between different national currencies was not offered.
Trades on Mt. Gox's executed from balances on deposit with the exchange which in turn made trading on the market instantaneous, compared to most other Bitcoin markets of 2010 where a subsequent settlement occurred manually between the trading partners. The disadvantage of this was that a third party had to be trusted with keeping the money safe.
Mt. Gox was originally started by Jed McCaleb in July 2010, and was sold to Tibanne Co. in Japan in March 2011.
Trading
Buying and selling
A buy order was executed partially or in full when the price bid could be matched against a sell order that was at or below the bid amount. A sell order was executed partially or in full when the price asked could be matched against a buy order that was at or above the ask amount. Orders that could not be matched immediately remain in the orderbook.
Unfunded orders did not appear in the order book, but were automatically inserted when a deposit was credited. For example, Mt. Gox allowed the entry of a "buy" order even if the account had insufficient funds. If possible, Mt. Gox would execute a portion of the order if it could be partially funded. If a deposit was later credited and the deposit resolves the insufficient funds status of an outstanding order, the order would be immediately activated, and if possible, executed.
Fees
Mt. Gox charged a trading fee of up to 0.6% from each party of successful trades made through the market. The fee appeared in the account history next to each trade. The trading fee was discounted for larger customers based on volume, which was calculated as a sliding window over the last 720 hours (30 days).
The fees were, by default, subtracted from the proceeds of each trade (e.g., a buy of 1.0 BTC will add to the account balance 0.994 BTC when the exchange fee is 0.6%). An account setting would allow fees to be added to the purchase amount instead (e.g., buying 1.0 BTC at $5 will cost about $5.03 when the exchange fee is 0.6%).
History
The exchange went online on July 18, 2010.[2]
On October 10, 2010 the exchange switched from PayPal to Liberty Reserve as the main funding option as a result of chargeback fraud. Former PayPal customers still had the possibility to withdraw their USD using alternative methods.
On March 6th, 2011 ownership of the exchange changed hands.[3] Tibanne publishes their company certificate from the Japanese government.
On July 19, 2011 a press release announced that Mt. Gox had acquired MtGox Live, a price tracker.[4]
Announced on March 6, 2012 was the Merchant Solution and API[5]
Trading incidents
On 19 June 2011, a security breach of the Mt. Gox bitcoin exchange caused the nominal price of a bitcoin to fraudulently drop to one cent on the Mt. Gox exchange, after a hacker allegedly used credentials from a Mt. Gox auditor's compromised computer illegally to fabricate a large number of bitcoins for himself. He used the exchange's software to sell them all nominally, creating a massive "ask" order at any price. The price eventually corrected to its correct user-traded value.[6][7][8][9][10][11][12] Accounts with the equivalent of more than $8,750,000 were affected.[9] In order to prove that Mt.Gox still had control of the coins, the move of 424,242 bitcoins from "cold storage" to a Mt.Gox address was announced beforehand and executed in Block 132749.[13]
In October 2011, about two dozen transactions appeared in the block chain (Block 150951)[14] that sent a total of 2,609 BTC to invalid scripts. As they were impossible to satisfy/redeem, these Bitcoins were effectively destroyed.
On 22 February 2013, following an introduction of new anti-money laundering requirements by Dwolla, some Dwolla accounts became temporarily restricted. As a result, transactions from Mt. Gox to those accounts were cancelled by Dwolla. The funds never made it back to Mt. Gox accounts. Mt. Gox help desk issued the following comment: "Please be advised that you are actually not allowed to cancel any withdrawals received from Mt. Gox as we have never had this case before and we are working with Dwolla to locate your returned funds." The funds were finally returned on May 3, more than 3 months later, with a note "Please be advised never to cancel any Dwolla withdrawals from us again".
In March 2013, the new 0.8.0 version of Bitcoin Core temporarily forked off the main blockchain using differing rules on how transactions could be accepted. The Mt. Gox bitcoin exchange briefly halted bitcoin deposits. Bitcoin prices briefly dipped by 23% to $37 as the event occurred[15][16] before recovering to their previous level in the following hours, a price of approximately $48.[17]
Suspension of trading 2013
Mt. Gox suspended trading on 11 April 2013 until 12 April 2013 2 am UTC for a "market cooldown".[18] The value of a single bitcoin fell to a low of $55.59 after the resumption of trading before stabilizing above $100. Around mid May 2013, Mt. Gox traded 150,000 bitcoins per day per Bitcoin Charts.[19]
Mt. Gox suspended withdrawals in US dollars on June 20, 2013.[20] The Mizuho Bank branch in Tokyo that handled Mt. Gox transactions pressured Mt. Gox from then on to close its account.[19] On July 4, 2013, Mt. Gox announced that it had "fully resumed" withdrawals, but as of September 5, 2013, few US dollar withdrawals had been successfully completed.[21][22][23]
On August 5, 2013, Mt. Gox announced that they incurred "significant losses" due to crediting deposits which had not fully cleared and that new deposits would no longer be credited until the funds transfer was fully completed.[24]
CoinLab lawsuit and Homeland Security seizure of US funds
On 2 May 2013 CoinLab filed a $75 million lawsuit against Mt. Gox alleging a breach of contract.[25] The companies had formed a partnership in February 2013 under which CoinLab handled all of Mt. Gox's North American services.[25] CoinLab's lawsuit contends that Mt. Gox failed to allow them to move existing U.S. and Canadian customers from Mt. Gox to CoinLab.[25]
On 15 May 2013 the US Department of Homeland Security (DHS) issued a warrant to seize money from Mt. Gox's US subsidiary's account with payment processor Dwolla.[26] The warrant suggests the US Immigration and Customs Enforcement, an investigative branch of the DHS, felt that the subsidiary, which was not licensed by the US Financial Crimes Enforcement Network (FinCEN), was operating as an unregistered money transmitter in the US.[26][27] Between May and July more than $5 million were seized. [19] On 29 June 2013, Mt. Gox received its money services business (MSB) license from FinCEN.[27]
Withdrawals delayed or refused
Wired Magazine reported in November 2013 that customers were experiencing delays of weeks to months in withdrawing funds from their accounts.[28] The article said that the company had "effectively been frozen out of the U.S. banking system because of its regulatory problems". Customer complaints about long delays were mounting as of February 2014, with more than 3300 posts in a thread about the topic on the BitcoinTalk online forum.[29]
Bankruptcy and shutdown
On 7 February 2014, all Bitcoin withdrawals were halted by Mt. Gox.[30] The company said it was pausing withdrawal requests "to obtain a clear technical view of the currency processes".[30] The company issued a press release on February 10, 2014 stating that the issue was due to transaction malleability: "A bug in the bitcoin software makes it possible for someone to use the Bitcoin network to alter transaction details to make it seem like a sending of bitcoins to a bitcoin wallet did not occur when in fact it did occur. Since the transaction appears as if it has not proceeded correctly, the bitcoins may be resent. Mt. Gox is working with the Bitcoin core development team and others to mitigate this issue."[31][32]
On 17 February 2014, with all Mt. Gox withdrawals still halted and competing exchanges back in full operation, the company published another press release indicating the steps they claim they are taking to address security issues.[33] In an email interview with the Wall Street Journal, CEO Mark Karpelès refused to comment on increasing concerns among customers about the financial status of the exchange, did not give a definite date on which withdrawals would be resumed, and wrote that the exchange would impose "new daily and monthly limits" on withdrawals if and when they were resumed.[34] A poll of 3000 Mt. Gox customers by CoinDesk indicated that 68% of customers were still awaiting funds from Mt. Gox. The median waiting time was between one to three months. 21% of poll respondents had been waiting for three months or more.[35]
On 20 February 2014, with all withdrawals still halted, Mt. Gox issued yet another statement, giving no date for the resumption of withdrawals.[36] A protest by two Bitcoin enthusiasts outside the building that houses the Mt. Gox headquarters in Tokyo continued. Citing "security concerns", Mt. Gox announced they had moved their offices to a different location in Shibuya. Bitcoin prices quoted by Mt. Gox dropped below 20% of the prices on other exchanges, reflecting the market's estimate of the unlikelihood of Mt. Gox paying their customers.[37][38]
On 23 February 2014, Mark Karpelès, the CEO of Mt. Gox, resigned from the board of the Bitcoin Foundation.[39] The same day, all posts on their Twitter account were removed.[40]
On 24 February 2014, Mt. Gox suspended all trading, and hours later its website went offline, returning a blank page.[41][42][43] An alleged leaked internal crisis management document claimed that the company was insolvent, after losing 744,408 bitcoins in a theft which went undetected for years.[41][42][44][45] Six other major bitcoin exchanges released a joint statement distancing themselves from Mt. Gox, shortly before Mt. Gox's website went offline.[46][47]
On 25 February 2014, Mt. Gox reported on its website that a "decision was taken to close all transactions for the time being", citing "recent news reports and the potential repercussions on MtGox's operations". The chief executive, Mark Karpelès told Reuters that Mt. Gox was "at a turning point".[48][49][50][51]
On 28 February 2014 Mt. Gox filed for bankruptcy protection in Tokyo, reporting that it had liabilities of about 6.5 billion Japanese yen ($64 million at the time), and 3.84 billion yen in assets.[52][53] The company said they had lost almost 750,000 of its customers' bitcoins, and around 100,000 of its own bitcoins, totaling around 7% of all bitcoins, and worth around $473 million near the time of the filing.[52][53] Mt. Gox released a statement saying "The company believes there is a high possibility that the Bitcoins were stolen,"[54] blaming hackers,[19] thus beginning a search for the missing money. Chief Executive of Mt. Gox, Mark Karpelès, said technical issues opened up the way for fraudulent withdrawals.
Mt. Gox also faces lawsuits from its customers.[55][56]
On 9 March 2014, Mt. Gox filed for bankruptcy protection in the US, to temporarily halt U.S. legal action by traders who alleged the operation was a fraud.[57][58][59]
On 20 March 2014, Mt. Gox reported on its website that it found some bitcoins — worth around $116 million — in an old digital wallet from 2011. That brings the total number of bitcoins the firm lost down to 650,000 from 850,000.[60]
On April 14, Mt. Gox lawyers said that Mark Karpeles wouldn't appear for a deposition in a Dallas court, or heed a subpoena by FinCEN.[19] On 16 April 2014, Mt. Gox gave up its plan to rebuild under bankruptcy protection, and asked a Tokyo court to allow it to be liquidated.[61]
See Also
References