User:Uiclicks
BTC-Rock.com " Bitcoin Multiplayer Game "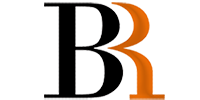 BTC-Rock is a simple yet fun to play with other people in its own competitive environment that makes its simplicity a great key of having fun with the ability to win a money prize if you get a high score in it. It only needs an internet browser to work without having to do any download.
You have to register through our website at first using your BitCoin wallet and e-mail to gain access to our game.
You start the game after connecting with another player (will be matched automatically) and start the game! All what you need to play our game is a mouse or a touchpad since all what you need are clicks, clicks and clicks.
Your mission is to aim at gold pieces while the hook is moving around automatically. All what you have to do is to click the left mouse button to unleash the hook and let it snatch out the first thing will meet on its way down. If it happens and you catch a gold piece your score will increase. And the larger the piece is then the more score you will win. If it happens and you catch a black stone your score will decrease. And the larger the stone is then the more score you will lose. You also lose score when the hook gets out of the screen bounds when it fails to catch anything. And in case you will hit the moving bomb...well....game over for you!
After you get your high score, you will get your BitCoin at FaucetBOX.com and transfer it over to your wallet!
Keep your eyes on the gold and gems! Use your hook to grab the gold pieces or gems safely without hitting anything else. The bigger the gold/gem piece, the more score you can get, but watch out for black stones! Once you pull one in, your score will decrease. The bigger the stone, the more score you can lose. And don't forget that going out of the game's boundaries will take points away too. But most importantly, you'd better not hit the moving bomb unless you want your screen to say GAME OVER!
Games Contents and rewards
| Gem | Reward | Gold | Reward | Rock | Reward | Others | Info |
| --- | --- | --- | --- | --- | --- | --- | --- |
| | +255 | | +100 | | -50 | | Your Hook |
| | +175 | | +75 | | | | X2 Bonus |
| | +125 | | +50 | | -25 | | Freeze players for 10 seconds |
Website : http://btc-rock.com Twitter : https://twitter.com/btcrockcom Facebook page : https://www.facebook.com/btcrockcom