CEX.IO
From Bitcoin Wiki
CEX.IO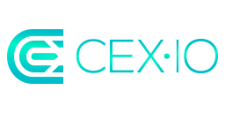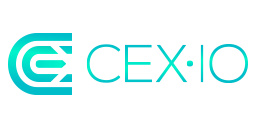 CEX.IO
CEX.IO is a UK-based Bitcoin crypto exchange developed out of the first ever cloud mining provider.
History
CEX.IO project development started in early 2013 and proceeded with launching the CEX.IO domain, acquiring assets of GHash.IO and, finally, registering a legal company CEX.IO LTD in November 2013. By this time, according to Blockchain.info, GHash.IO has become the biggest mining pool, reaching over 42% of the overall Bitcoin mining power, which embodied the 51% attack threat. However, CEX.IO made an official statement, assuring the Bitcoin community that it would "take all necessary precautions to prevent reaching 51% of all hashing power, in order to maintain stability of the Bitcoin network." In April 2014, CEX.IO user base exceeded 200,000 users. May 2014, CEX.IO imposed trade fee onto the exchange, lowered maintenance costs for cloud-based GHS and added IXC/BTC trading pair. On September 22, 2014, CEX.IO announced the successful launch of the first fiat currency — US dollars are accepted via bank transfer and payment cards. This upgrade allows users to trade Bitcoins and cloud-based hashing power (GHS) as well as deposit and withdraw funds at one place without using services of another exchange. On September 29, 2014, CEX.IO established the second fiat currency, the Euro, and implemented the possibility to deposit funds via SEPA. January 12th, 2015, CEX.IO suspended cloud mining services due to low Bitcoin price and high mining difficulty. Later on, CEX.IO has been developing as a trading platform. April 30th, 2015, the Bitcoin exchange has officially entered the USA market. CEX.IO has also obtained an MSB (Money Services Business) status in FinCEN, a bureau of the U.S. Department of the Treasury. As a registered MSB, CEX.IO has proved that the company complies with the Bank Secrecy Act requirements applicable to financial institutions as well as to each of the specific requirements applicable to MSBs. August 2015, CEX.IO added Russian Ruble as the third fiat currency.
Trading
CEX.IO exchange charges 0.2% on all buy/sell operations and offers the following pairs to trade:
BTC/USD
BTC/EUR
BTC/RUB
LTC/USD
LTC/EUR
LTC/BTC
GHS/USD
GHS/BTC
GHS/LTC
Fiat Currencies and Payment Methods
On CEX.IO, users are able to trade Bitcoin and Litecoin for such fiat currencies, as US Dollars, Euros, and Russian Ruble. CEX.IO claims to provide the best experience of buying Bitcoin with a payment card issued in any currency. The assertion is based on the exchange's ideal conditions for quick and successful processing of card payments, the wide range of acceptable payment instruments, and numerous positive feedbacks from users.
Deposit options:
Payment card
Wire transfer
SEPA transfer
Withdrawal options:
Wire transfer
SEPA transfer
API
CEX.IO application programming interface (API) allows users to access and control their account using custom written software. Trade API is limited to 600 requests per 10 minutes. Apart from Trade API, CEX.IO offers WebSocket API with pusher technology, due to which users are able to subscribe to certain exchange updates. Such subscription allows getting real-time notifications about system changes without sending extra requests to get required information.
Security
Users can secure their accounts with passwords, but CEX.IO strongly recommends using Two-Factor Authentication (2FA).
CEX.IO customers are encouraged to use Google Authenticator[1] or Authy . Alternatively, they can use simple cell phones and get a text or an audio message containing respective authorization code.
CEX.IO is registered with the Information Commissioner's Office (United Kingdom) as data processor and controller under registration reference ZA059396. The British ICO is an independent authority set up to uphold information rights in the public interest, promoting openness by public bodies and data privacy for individuals. Registration within ICO means CEX.IO complies with the European legislation on personal data privacy.
CEX.IO possessed a Level 3 PCI DSS (PCI Data Security Standard) certificate. According to the latter, CEX.IO is compliant with the standards and is able to store, process or transmit cardholder data of users. All data is strongly encrypted. Apart from that, each photo submitted by a user during the verification process, is encrypted with a separated encryption key.
Cloud Mining
Cloud Mining is an innovative concept of buying hash power from the hardware operator. Thereby, Bitcoin mining is done in the cloud mining operator data center facility, and once a block is mined, users receive payouts according to their shares via PPLNS. The concept has been introduced by CEX.IO and brought into life via shared credentials between CEX.IO and GHash.IO mining pool, which made it possible for users to trade GHS and mine Bitcoins simultaneously. CEX.IO platform allows users to trade GHS. GHS (gigahash per second) = 1 000 000 000 hashes per second. The speed of mining is measured in hashes per second — the smallest amount of work done by a miner. While mining is more or less passive way of gaining bitcoins, trading GHS allows you to be involved in the world trading processes and enjoy the fruits of your own activity on the Bitcoin commodity exchange. GHS price depends on the correlation between market supply and demand. After purchasing GHS at CEX.IO, users automatically start mining blocks of Bitcoins. CEX.IO is the only Bitcoin commodity exchange where trading and mining can be done simultaneously: even when you decide to sell your GHS, they will still be mining BTC until the moment they are sold. This means your GHS will be making profit for you till the last minute you own them. For a long time, CEX.IO has been the leading cloud mining platform. After it has suspended cloud mining services in January 2015, CEX.IO has focused on developing a cryptocurrency exchange. Still, CEX.IO users are free to enable cloud mining in their profiles at any moment.
External links
References