Difference between revisions of "CEX.IO"
Line 3:
Line 3:
 

|industry=[[Exchange|Bitcoin exchange]]

 

|industry=[[Exchange|Bitcoin exchange]]

 

|foundation=July, 2013

 

|foundation=July, 2013

−

|pairs=BTC/LTC<br/>BTC/NMC

+

|pairs=BTC/LTC<br/>BTC/NMC

 

|website=https://cex.io

 

|website=https://cex.io

 

}}

 

}}
---
Revision as of 11:34, 25 June 2014
| | |
| --- | --- |
| | This page is outdated. You can help improve it by providing up-to-date information. |
CEX.IO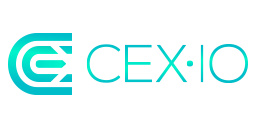 CEX.IO
CEX.IO is a multi-functional platform, which embodies Bitcoin crypto exchange and the leading cloud mining service.
History
CEX.IO project development started in early 2013 and proceeded with launching the CEX.IO domain, acquiring assets of GHash.IO and, finally, registering a legal company CEX.IO LTD in November 2013. By this time, according to Blockchain.info, GHash.IO has become the biggest mining pool, reaching over 42% of the overall Bitcoin mining power, which embodied the 51% attack threat. However, CEX.IO made an official statement, assuring the Bitcoin community that it would "take all necessary precautions to prevent reaching 51% of all hashing power, in order to maintain stability of the Bitcoin network." In April 2014, CEX.IO user base exceeded 200,000 users. May 2014, CEX.IO imposed trade fee onto the exchange, lowered maintenance costs for cloud-based GHS and added IXC/BTC trading pair. Introduction of fiat currencies is planned for July, 2014.
GHS Trading
CEX.IO platform allows users to trade GHS. GHS (gigahash per second) = 1 000 000 000 hashes per second. The speed of mining is measured in hashes per second — the smallest amount of work done by a miner. While mining is more or less passive way of gaining bitcoins, trading GHS allows you to be involved in the world trading processes and enjoy the fruits of your own activity on the Bitcoin commodity exchange. GHS price depends on the correlation between market supply and demand. After purchasing GHS at CEX.IO, users automatically start mining blocks of Bitcoins. CEX.IO is the only Bitcoin commodity exchange where trading and mining can be done simultaneously: even when you decide to sell your GHS, they will still be mining BTC until the moment they are sold. This means your GHS will be making profit for you till the last minute you own them.
Cloud Mining
Due to the shared credentials between CEX.IO and GHash.IO mining pool, users can trade GHS and mine Bitcoins simultaneously. Cloud Mining is a concept of forming groups (pools), where their joint efforts are rewarded with greater income, compared to individual mining with personal hardware. In case of cloud mining, all Bitcoin mining is done in the cloud, and once a block is mined, users receive payouts according to their shares via PPLNS. Apart from mining Bitcoins, users can simultaneously mine alternative cryptocurrencies, such as NMC, DVC and IXC.
With Bitcoin cloud mining users can forget about the most frequent mining problems, such as:
Massive electricity consumption,
Constant connectivity issues,
The need to provide cooling and space
Annoying noise
Other hardware maintaining issues
Trading Pairs
At CEX.IO, users are able to trade:
GHS/BTC
LTC/BTC
NMC/BTC
GHS/NMC
IXC/BTC
Fiat Currencies
CEX.IO plans to add US dollar as the first fiat currency to be introduced onto the exchange in July, 2014. US dollars will stand for deposits, exchanges and withdrawals via bank transfers and payment cards.
Referral Program
CEX.IO has a special Referral Program, according to which users can bring new people to the platform and receive 3% of the referred ones' GHS balance to their bonus account.
Two-Factor Authentication
Users can secure their accounts with passwords, but CEX.IO strongly recommends using Two-Factor Authentication (2FA).
Users are free to choose from two 2FA applications — Google Authenticator or Authy. Alternatively, users can use simple cell phones and get a text or an audio message containing respective authorization code.
External links