MORREX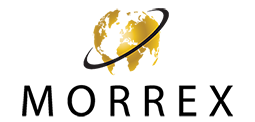 MORREX is the first digital currency exchanger based in Quebec. Canada. [1] It was established in October 2013 in Sherbrooke, Quebec [2].The company deals primarily in Canadian dollars, allowing members to exchange Canadian dollars with bitcoins Litecoins, or Feathercoins. [3][4] and vice versa since the launch on January 29, 2014.
MORREX is the only digital currency exchanger in Canada to provide bilingual customer service. (English and French)
MORREX is also FINTRAC licensed since May 14th 2014, with the registration number : M14765587[5]

Accepted Deposits methods include:
Interac™ Online, Interac™ Email Money Transfers, Cash, Cheque, Wire Tranfers, Bill Payments, Electronic Funds Transfers.
See Also
External Links
References
References