LuckyBit
From Bitcoin Wiki
LuckyBit
LuckyBit is an on-chain, provably fair bitcoin gambling game, in which you send money to a pre-defined bitcoin address and it returns an average of 98.2% back to player, with a variance determined by the payline. When bets are made they can be visualized on the luckb.it webfront end, which provides:
suspense, a thrill in seeing your bet develop in front of your eyes
the game experience is shared, everyone can see all bets developing live
there is a tangible, visual experience: we have put a lot of efforts in the design to create a rich, immersive graphical experience
a unique concept of lottery going on continuously on the chat: by just chatting on LuckyBit you get significant amounts of coins
Additionally, LuckyBit shares some advantages with some other games:
provably fair
instant payout
you always receive a meaningful amount in return
chat box
no registration and no insecure url to remember
no player funds on site
simplicity and ease of use
no software required (HTML5/CSS3 in browser)
However, luckyb.it has faced criticism due to the level of blockchain spam it generates, and has been blacklisted by at least one major mining pool. Off chain variants have been developed to address this, and the requirement to pay mining fees on each bet.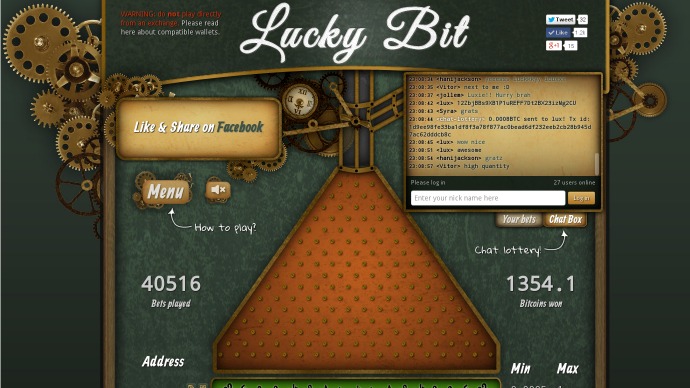 What other players say
Simply the best gambling game on the internet. WARNING: HIGHLY ADDICTIVE!
Very nice idea/game.
Good looking site!
I love the falling coins.
I'm really enjoying the site.
Fast, efficient and you get at least 20% back and the design is cool, I know why this website is exploding
Reviews
Awesome promos!
LuckyBit runs regularly awesome promotions, such as the CRAZY HOUR or the epic LuckyBit miner lottery. Check our forum thread for regular announcements of new promotions!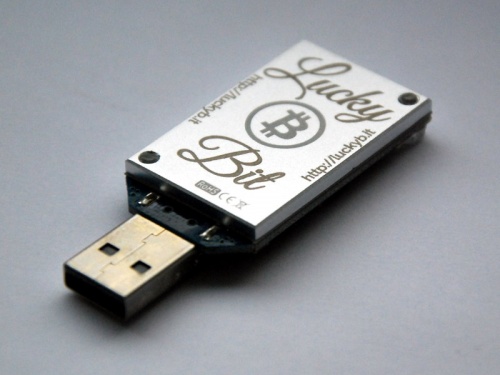 Chat lottery!
On LuckyBit, you can win bitcoins by hanging out in the chat! The lotto bot regularly wakes up and sends bitcoins to active participants!
Security
LuckyBit never stores any player funds. That means that we're 100% secure for you - what we don't have, we can't lose!
Randomization
LuckyBit offers provably fair bitcoin gambling that could be verified anytime to insure legitimacy and fair game play. We even provide you with an open-source program to verify your bets!
Support
We offer excellent support - we never lost any customer's fund, and we usually reply after a few minutes. Contact us via:
External Links