Cryptocomes
CryptoComes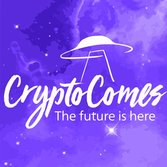 CryptoComes is a news, analysis and educational platform that covers the crypto industry, Blockchain and new gen tech.
Cyril Gilson is Editor-in-Chief of CryptoComes. In 2015 - 2017 [1], he worked as Editor-in-Chief of Cointelegraph.
CryptoComes Daily Pricewise
CryptoComes daily Pricewise explains the latest price movements and tells you what to expect.
CryptoComes Coins Guide
CryptoComes Coins Guide covers informative guides about all top cryptocurrencies and how to deal with them.
References
External Links